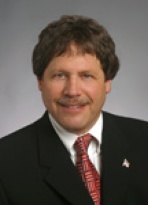 Alan Apt, CCIM, ALC, GRI, is the company co-founder. He is a licensed real estate broker in Pennsylvania and New Jersey. Since starting in the real estate business in 1973, Apt has arranged nearly a thousand transaction sides of sales, leases, exchanges, business sales, management agreements, construction and credit facilities for clients with volume in excess of $550,000,000.
Apt is one of the most recognized brokers of commercial real estate in Philadelphia metro region and has been active in broad sectors of the industry including brokerage, leasing, land development, buildto suit, investment, property management, valuation, ad valorem taxation, consulting, business brokerage, financing and exchanging. Mr. Apt is also founder and President of Aptcor Commercial, Realtors, Lansdale, PA and is partner/member in various real estate development and investment companies active in owning, managing and developing commercial real estate throughout the Philadelphia region.
Apt is a charter member of TriState REALTORS Commercial Alliance for PA-NJ-DE since 1992. He has been a member of the National Association of Realtors since 1973 and the statewide Pennsylvania Association of Realtors (PAR) since 1973. A Graduate of the PA Realtors Institute (GRI) in 1978; the CCIM Institute, designated as a "CCIM- Certified Commercial/ Investment member," certificate #4496 since 1992; a member of the Realtors Land Institute (RLI) as of 2005 who awarded him the ALC – "Accredited Land Consultant" designation, certificate #1120; an

d has been a regular member of the International Council of Shopping Centers (ICSC) since 1998.
Apt has served on numerous boards and directorships including the Norristown Area School District, Community Housing Services, and recently as a founding organizer and Director of the Victory Bank, Limerick, Pa.